HI SO i just realized Dannarchy made a button for me without me even asking, and i'm super thankful for that!! But anywho, Im super sorry i haven't really added anything of value and i will try my best to make more site features!
5/25/20 LOG
hello again guys. Sorry i haven't really done anything with the site in a month, but i have a lil something for people who self insert! It's a discord server!! you can go to it from here! (no longer avaliable) Anywho, i don't know when i'll be back but hopefully it'll be soon. Goodbye everyone!
4/5/20 UPDATE
hey everyone! I'm proud to announce that i have my first bigger website feature! I'm not too sure what to call it exactly, but you'll just have to judge for yourself:
in the meantime, i'll just work on smoothing things out and making more sites. later!
Virtal Shrine!




here's my site button! (creds to dannarchy!)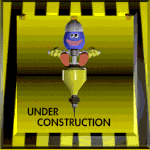 The epic guestbook!